35+
Years of Aviation Experience
100%
of Our Consultants are Aviation Experts
100+
Aviation Clients Supported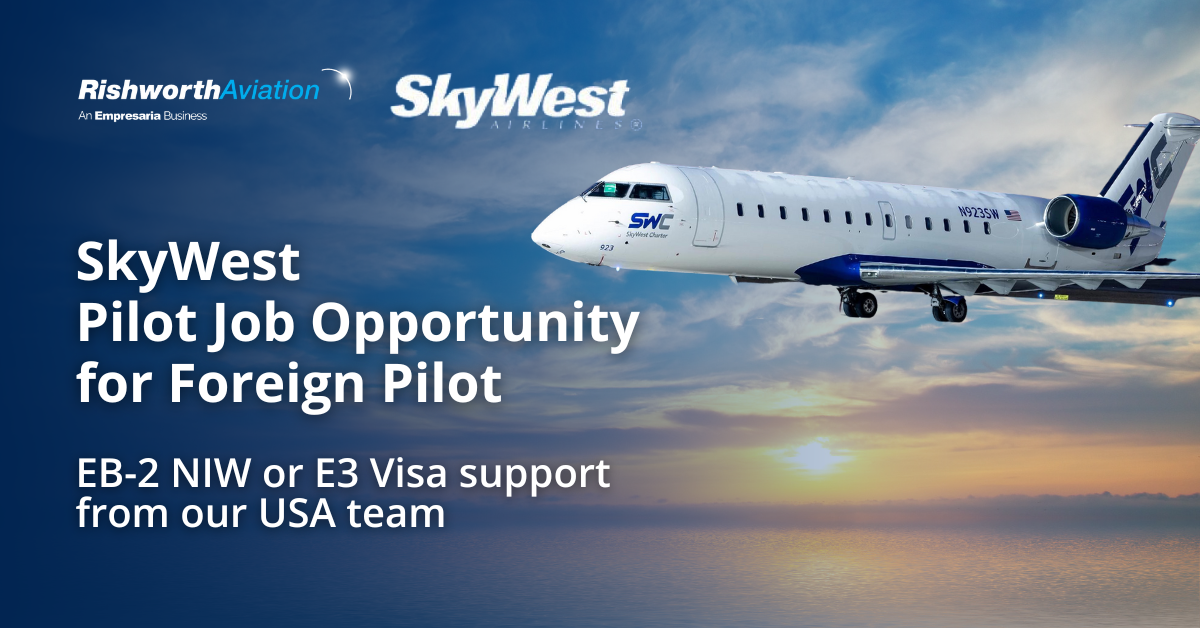 ​Are you a foreign Captain looking for an exciting opportunity to fly in the United States? Look no further than Rishworth Aviation's partnership with SkyWest Airlines and SkyWest Charter.
Under SkyWest Charter's Part 135 program, foreign Captains can accumulate the 1,000 hours required for Part 121 operations while flying as a Captain on CRJ200 aircraft. And with Rishworth Aviation's support throughout your recruitment and onboarding journey, including a relocation specialist and ongoing direct contact with our recruitment team, you'll have everything you need to take advantage of this fantastic opportunity.
Successful Captains will sign a minimum two-year contract with SkyWest Charter, the largest regional airline in the United States with 19 different bases and contracts with four US legacy airlines. Flying across the US, Canada, and Mexico, they manage more than 2000 flights per day in over 240 different cities, offering exceptional career growth opportunities.
Type rating on the CRJ200 and FAA Licence conversion will be provided, and further type ratings on CRJ 700/900 or ERJ 175 may also be provided based on the airlines' operational requirements. Interviews through Rishworth Aviation will be arranged immediately, so don't wait to take the first step in your Captain journey in the most exciting pilot market in the world.
​
View current job opportunities with Skywest Charter in the US
Register now for our upcoming webinar to learn more about this incredible opportunity and how Rishworth Aviation can support you every step of the way.
​