35+
Years of Aviation Experience
100%
of Our Consultants are Aviation Experts
100+
Aviation Clients Supported
About IBEX Airlines
Rishworth Aviation partners with IBEX to offer Pilot jobs on the CRJ700 in Japan. All Pilot jobs are currently filled. Please REGISTER with us and ensure your profile is up to date so we can contact you if pilot jobs become available.
Based in Sendai, IBEX Airlines operates CRJ700 domestic services throughout Japan to over 12 destinations, including Tokyo, Osaka, Nagoya, and other popular Japanese cities. IBEX is a stable and growing airline and represents an attractive opportunity for pilots to work alongside a friendly professional management team. IBEX operates a fleet of 10 CRJ700 aircraft.
​Rishworth Aviation Pilot Support in Japan
Rishworth Aviation has a dedicated team who speak both English and Japanese based in Japan and at head office in Auckland, New Zealand to assist you during the application, screening and start of contract process and in adapting to working and living in Japan. We are there to facilitate communications with IBEX Airlines, and ensure everything goes as smoothly as possible for you during your time on contract with us.​​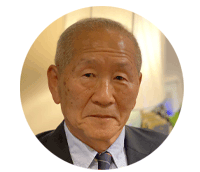 Tsutomu Terashima
Japan Representative
With over 35 years of experience in the aviation industry, mostly in management roles with Air New Zealand's Japan Office, I joined Rishworth in April 2008. I am primarily focused on assisting you whilst attending Screenings and once on contract, and facilitating communications with you and the airline. It is a privilege and a pleasure using my knowledge and experience to assist you. In my spare time I enjoy meeting with Mr.Green (Golf) - a difficult sport!​
​
Living and working in Sendai, Japan
The modern city of Sendai is the largest city in the Tohoku Region, and one of Japan's 15 largest cities. With a population of about 1 million, Sendai is known for being a lively regional city, with an impressive nightlife.
Sendai is nicknamed 'City of Trees' due to the zelkova trees that line the streets. In winter, these trees are decorated with thousands of lights, for the Pageant of Starlight. In the summer, the Sendai Tanabata Festival is held, when the sky is lit up with fireworks, and the streets are decorated with large colourful streamers.
Getting around is easy in Sendai with options for travelling by subway, bus, or even on foot, due to the compact city centre. If you feel like getting out of the city, Sendai is only a one and a half hour train ride from Tokyo on the bullet train, and a one hour flight from Osaka.
Sendai has a humid subtropical climate, with neither the very hot summers of Tokyo nor the snowbound winters of Sapporo. Winters are cool and dry with an average temperature of 1.5 °C (34.7 °F), and summers warm with an average 24.1 °C (75.4 °F) temperature.
On your days off, visit the Sendai City Museum, tour the Miyagikyo Distillery where the 'father of whiskey' Nikka Whisky is made, or relax in one of the surrounding hot springs.