35+
Years of Aviation Experience
100%
of Our Consultants are Aviation Experts
100+
Aviation Companies Have Partnered With Us
​Register for Aircraft Mechanic Jobs in the United States
​We are seeking aircraft mechanics to work with our clients in the US. We are in close contact with several Airlines and CAMO organizations ​to support them with their recruitment requirements.
Register with us to be notified when new opportunities become available that you may be interested in.
​
Why Register with Rishworth Aviation
When you register as an aircraft mechanic with us, you gain numerous benefits that enhance your job search process.
Firstly, our extensive industry connections and relationships allow us to bring you exclusive job opportunities that are often not advertised elsewhere. Additionally, our experienced recruiters provide personalized assistance, offering guidance and support throughout your job search journey.
We take the time to understand your unique skill set, preferences, and career goals to ensure a seamless match between you and the available aircraft mechanic positions. We have a 35+ year reputation for professionalism, reliability, and confidentiality, ensuring that your job search is handled with the utmost care and discretion.
Don't miss out on the chance to unlock your full potential as an aircraft mechanic – register with Rishworth Aviation today to open doors to exciting aircraft mechanic jobs in the United States.
​
Rishworth Aviation: Your Trusted Partner for Aviation Recruitment in the US
With over 35 years of experience in the aviation industry, Rishworth Aviation has established itself as a leading provider of pilot support services globally. While working with more than 100 international and domestic airlines across over 40 countries, we have developed a deep understanding of the unique opportunities and challenges that aviation personnel face in different regions.
By choosing Rishworth Aviation, you gain a trusted partner dedicated to your success. We are committed to ensuring your contracting experience with your airline of choice is both rewarding and fulfilling.
Contact Us
Does your organization require Aviation staffing services in North America? We are here to help.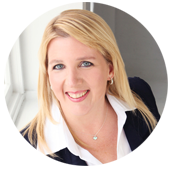 Tracy Marulitua
Sales Manager - North America
+1 425 218 4365
tracy.marulitua@rishworthaviation.com
Connect with me on LinkedIn
Tracy has worked with Rishworth Aviation since 1996, and resides in Washington state. Her aviation experience includes leasing pilots and contract training through Air New Zealand, and managing the Indonesian market for Rishworth Aviation.
​​
Aircraft Mechanics Job Outlook
The job outlook for aircraft mechanics is positive, with a projected growth rate of 5% from 2020 to 2030. There are many opportunities for aircraft mechanics in the United States, with jobs available in both commercial and military aviation. The Bureau of Labor Statistics projects that about 13,100 openings for aircraft and avionics equipment mechanics and technicians are projected each year until 2030. Partnering with an experienced recruitment agent will help you make the most of these opportunities.