35+
Years of Aviation Experience
100%
of Our Consultants are Aviation Experts
100+
Aviation Clients Supported
Aviation Recruitment Services
Trust the experts. We have 35 years of experience engaging with the global aviation talent market. We understand the challenges and opportunities, and use this knowledge to deliver exceptional recruitment services for our clients.
Rishworth Aviation has developed proven aviation recruitment systems, expertise, and resources that consistently deliver the right people to our clients. We offer end-to-end recruitment services at all levels of the organization.
We also offer crew and personnel leasing solutions, which is an alternative model where Rishworth Aviation engages and assigns the personnel to the client. Learn more >>
​
Recruitment Services

​

​
Permanent Recruitment
We know what it takes to deliver exceptional candidates. Our expert team, large proprietary database of aviation professionals, digital marketing capability, and global network of resourcing consultants all work together to recruit the right candidates in the most effective and efficient way.
Executive Search & Interim Management
It's more important than ever to engage strong, proven, and innovative leaders and experts in your organization. Our executive search services identify and attract the next set of leaders and subject matter experts for your organization, on a permanent, fixed term or project basis. Through our global network of recruiters and large proprietary database of aviation professionals, we offer clients unrivalled access to the aviation talent market.
Project Recruitment
Rishworth Aviation is well-versed at delivering recruitment solutions for specific projects. We support clients to resource new aircraft arrivals, establish new operating bases, resource seasonal fluctuations in operations, develop training programs, and more. We work with the client to establish requirements, timeframes, key deliverables, and advise optimal engagement models for personnel and crew.
RPO (Recruitment Process Outsourcing)
RPO is a solution whereby a business transfers all or part of its recruitment to Rishworth Aviation. Companies work with a specialist global recruiter and staffing partner bringing focused, scalable and measurable delivery. We create a custom, flexible solution that suits the recruitment needs of our clients. An RPO solution may involve dedicated onsite or offsite recruiters who will take responsibility for talent acquisition requirements.
​
Why Partner with Rishworth Aviation
Engagement with the Aviation Market
Rishworth Aviation has a 35 year reputation in the aviation talent market as specialist recruiters. Aviation personnel recognize our brand and are eager to engage with us. Our engagement with the talent market creates word of mouth and referrals for our client's job opportunities, and keeps us well-informed of where top aviation talent may currently be situated, and what terms they are looking for.

Part of the Empresaria Group
Rishworth Aviation is part of the Empresaria Group plc, a London Stock Exchange AIM listed company which comprises over 20 global staffing brands. We are able to access a global network of over 1,000 experienced recruiters if and when necessary. We offer our clients unrivalled 24/7 access to a global network of expert resourcing consultants.

Flight Crew and Technical Aviation Recruitment Expertise
The complexity of certain roles in aviation can create a significant barrier for internal teams to engage and qualify top talent. As aviation experts, we are fully trained and experienced in the regulatory requirements of technical aviation recruitment.

Sourcing Capability
We've invested in recruitment technology so that our clients don't have to. Our proprietary database of aviation professionals is one of the largest in the world. We run comprehensive global marketing campaigns, which we believe is the most sophisticated digital marketing program of any aviation staffing agency, with proven results for our clients.
Contact Us

​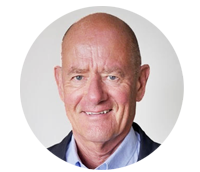 Torkel Waak (Rtd B744 Captain)
Sales Director
+46 707417068
torkel.waak@rishworthaviation.com
Connect with me on LinkedIn
Torkel has 40 years of airline experience working as a Line and Management Pilot with SAS, EVA Air, and Novair, and has been involved with Rishworth Aviation for over 20 years. His expertise includes developing bespoke staffing models for the likes of Norwegian Air and Finnair. Torkel's significant expertise means the Rishworth team is able to quickly understand and deliver to airline requirements.