35+
Years of Aviation Experience
100%
of Our Consultants are Aviation Experts
100+
Aviation Clients Supported
Global Aviation Staffing Experts
Specialists in aviation staffing, recruitment, and consulting. Take advantage of the opportunities in the aviation industry in 2023 and beyond with a comprehensive workforce solution.
For 35 years over 100 airlines and aviation companies have trusted us to recruit and resource their operations with the right staff and engagement models. Whether building long term talent pipelines, developing bespoke staffing models, or managing one-off projects, the team at Rishworth Aviation are ready to deploy our global staffing expertise.
Rishworth Aviation is part of the Empresaria Group plc, with a database of over 1 million candidates globally.
​Our global recruitment network enables us to quickly find and recruit the right candidates across the aviation industry, anywhere in the world. We work across various roles, including:
​
​Flight Operations

Flight Crew

Instructors & Examiners

Simulator Support

Line Training Support​

​Engineering & Maintenance

A&P, LAME, & AME

CAMO Management

Supply Chain

Operations Support ​

​In-Flight Service

Cabin Crew / Stewards

Service Instructors

In-Flight Service Managers ​

​Management & Executive

CEO & other C-level

Safety & Compliance

Sales & Business Development

Information Technology​​
​
Our Services
​Recruitment Services
We have an enviable global recruitment network that can quickly access highly skilled and specialised candidates. Learn more >>
Personnel & Crew Leasing
A proven staffing engagement model to increase flexibility and reduce time & costs. Engage Personnel & Crew when needed, as needed. Learn more >>
Consulting Services & Solutions
We provide specialist services to help our clients thrive in an ever-changing market. Learn more >>
​Training Services
We help clients develop recurrency, Pilot transition, upgrade, and other training programs. Learn more >>
​
Benefits of Working with Us

​
Using the right engagement models to suit your needs
Now, more than ever, optimal staffing solutions are required in the airline industry. We partner with clients to develop leasing arrangements, temporary contracts, independent contractor models, direct employment arrangements, or alternative bespoke solutions.

Candidate reach and speed to fill roles
Our global networks combined with our robust digital marketing and comprehensive candidate database means we can quickly tap into talent pools, qualify candidates, and present quality short lists to our clients. We have a global recruitment operation that functions 24 hours a day, 365 days a year. We understand the industry and can support your staffing from the flight deck all the way to your corporate office.

Global HR & legal experts
From small to large projects. We have engaged staff and crews from over 200 countries, implemented new country bases and dealt with complex international legal, tax and payroll requirements. We are highly experienced in all manner of issues relating to global recruitment and workforce management.

Reduce pressure on internal staff
Recruiting for certain job vacancies can produce large workloads. Rishworth Aviation can relieve pressure by performing all or some aspects of the recruitment process including sourcing, screening, document verification, reference checks, assessments, onboarding, and more, ensuring that internal teams can focus on best quality candidates that meet requirements.
Contact Us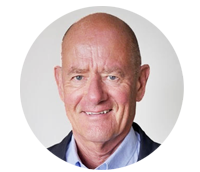 Torkel Waak (Rtd B744 Captain)
Sales Director
+46 707417068
torkel.waak@rishworthaviation.com
Connect with me on LinkedIn
Torkel has 40 years of airline experience working as a Line and Management Pilot with SAS, EVA Air, and Novair, and has been involved with Rishworth Aviation for over 20 years. His expertise includes developing bespoke staffing models for the likes of Norwegian Air and Finnair. Torkel's significant expertise means the Rishworth team is able to quickly understand and deliver to airline requirements.
Airline Testimonials
"Rishworth are professional and responsive. They know the market and put together a package that helped us secure the staff we needed. I heartily recommend the expert team at Rishworth to any airline looking for personnel or staffing solutions."
S. Torabally
Former EVP Flight Operations
Air Mauritius
​
"​Rishworth has proved highly competent in providing high quality candidates who we are pleased to have represent our airline. They have developed excellent relationships and it's with great pleasure that we highly recommend Rishworth."
Capt. Linh
Chief Pilot
Vietnam Airlines