​Aviation Personnel Support Services
Rishworth Aviation has 35 years of experience helping aviation professionals find their next roles.
​When registering, applying, and working on contract with us, some of what we offer include:
​In-Country Support
​Highlights below from our recent in-country events.

​Rishworth Aviation Executive Director Torkel Waak (Rtd B744 Captain) & Recruitment Consultant Cristina Onisor with RwandAir pilots in Kigali.​

The Rishworth Aviation team visiting Air Peace offices in 2020 in Nigeria. We regularly visit with Air Peace management and meet with the aviation personnel that are on assignment with the airline.​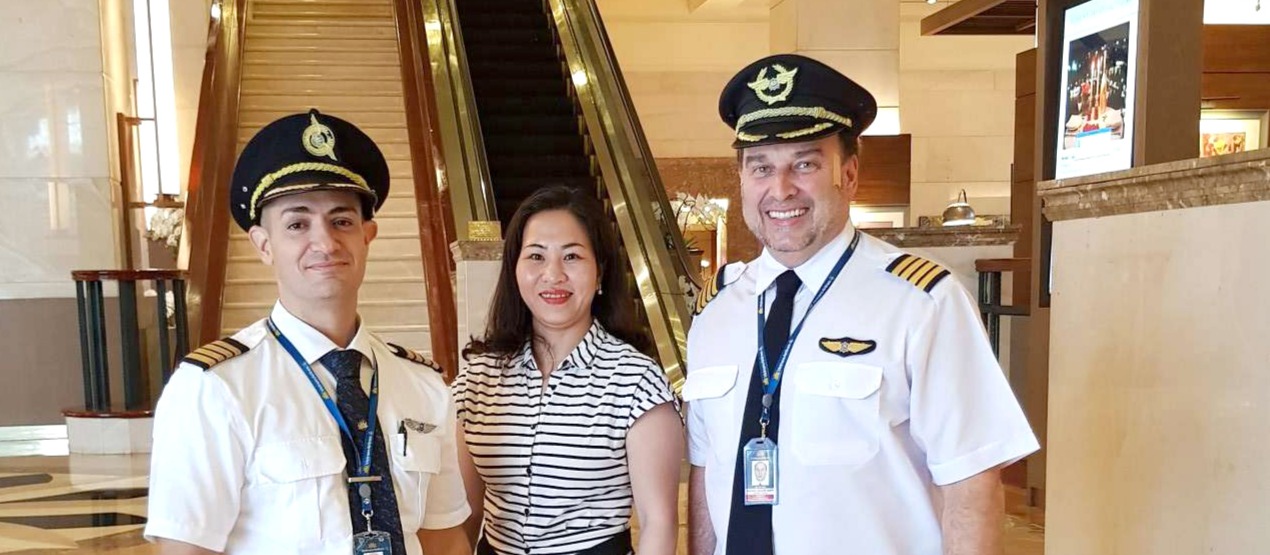 ​Left: Captain Nicholas Guindy, Pilot Support in Hanoi; Middle: Ms Binh, Rishworth Representative Hanoi; Right: Captain Rick Nardine, Pilot Support in Ho Chi Minh City
​
Testimonials​
​
"Rishworth Aviation is an experienced and trusted organisation in the Aviation field, working all around the world. I found Rishworth staff very friendly and helpful. It is a great organisation to work with."
- B. Upreti, Type Rating Examiner (ATR72-600), Wings Air
​
"Rishworth has been efficient, professional & attentive in assisting me throughout my application & training with Korean Air. The information given was thorough and the staff were friendly & helpful. I look forward to many more years with Rishworth."
- Haji Abd Razak, Captain (B747), Korean Air