35+
Years of Aviation Experience
100%
of Our Consultants are Aviation Experts
100+
Aviation Clients Supported
Staff Leasing Services
Leasing is a proven, highly effective model used by the aviation industry to engage personnel & crew. Providing value for both short term projects or long term staffing solutions.
Leasing is an alternative model for workforce engagement. By using this model you can create a customised solution for your operations through scalable engagement of the right personnel, at the right time. We help you build an operationally and financially optimised model for both you and the personnel who are engaged.
How Leasing Works
Rishworth Aviation recruits and engages personnel and crew. Rishworth Aviation works with the client to determine their requirements and once the personnel are selected by the client, Rishworth Aviation then engages and assigns the personnel to the client. The personnel will work directly for the client.
Rishworth Aviation will take care of the recruitment, logistics, administrative, pay, HR, communications and contractual responsibilities required for effective assignment of the personnel. This enables the client to focus on core operations by reducing your time commitment, the complexity and the costs in securing and managing personnel.
​Read our Norwegian case study to learn more about how our leasing model works.
​
Why Lease through Rishworth Aviation
Experience - Aviation Personnel & Flight Crew
When recruiting and leasing crew through Rishworth Aviation, you will have access to the largest global flight crew database and proven networks for top aviation professionals. We can deliver innovative solutions for flight crew, cabin crew, flight operations, maintenance and engineering, and technical ground staff and executive positions.
Flexibility - Scale and change to meet your future needs
Rishworth Aviation understands the aviation industry. We will work with you to design the right solution for you. You'll receive tailor-made leasing solutions that provide the right match for your existing needs with the flexibility to scale and change for the future. Flexibility ensures you can secure specialist aviation personnel for specific projects, seasonal fluctuations, expansion programmes and to meet your longer term needs.
Resource - Effective & Efficient
Our expert team simplifies staff engagement. This allows you and your team to stay focused on your business, while reducing management and staff time, costs and complexity. We do this by taking care of your sourcing, logistics, administrative, pay, HR, communications and contractual responsibilities required for effective staff engagement - including support across multiple cultures, languages and jurisdictions.
Expertise - HR, Legal & Financial Expertise
We have deployed and supported 1000's of personnel across many countries. As a result of this experience, Rishworth Aviation understands the challenges of designing the right staffing models and putting the optimum solution into play. We are experts at working with in-country legal and tax advisors and with the client, ensuring positive, effective and appropriate outcomes. Partnering with a specialist like Rishworth Aviation reduces your risk and uncertainty.
Care - Unmatched Client and Personnel Support
We care. With over 35 years of aviation leasing experience, Rishworth Aviation has a proven track record in working with clients and personnel in over 40 countries. We facilitate constructive working relationships through expert communication, personnel support and managing feedback. Our experienced team is dedicated to finding the best solutions for you.
Contact Us

​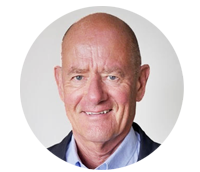 Torkel Waak (Rtd B744 Captain)
Sales Director
+46 707417068
torkel.waak@rishworthaviation.com
Connect with me on LinkedIn
Torkel has 40 years of airline experience working as a Line and Management Pilot with SAS, EVA Air, and Novair, and has been involved with Rishworth Aviation for over 20 years. His expertise includes developing bespoke staffing models for the likes of Norwegian Air and Finnair. Torkel's significant expertise means the Rishworth team is able to quickly understand and deliver to airline requirements.
As part of the global Empresaria Group of staffing experts we deliver
Global market intelligence

Compelling client focused solutions

Global crewing experience across multiple jurisdictions

Comprehensive legal, tax and advisory expertise

Access to global aviation professionals and subject matter experts

Skilled HR, communications and resolution expertise

Proven medical and income protection insurance products
​
Client Testimonial
"I have worked with Rishworth Aviation for more than 10 years now. Over this time we have developed a professional relationship built on trust and support. Rishworth is responsive, competent and highly experienced in sourcing flight crew"
- Capt. Fitzgerald, Flight Operations Manager, Wings Air