35+
Years of Aviation Experience
100%
of Our Consultants are Aviation Experts
100+
Aviation Clients Supported
​Aviation Consulting Services
Trust the experts. Rishworth Aviation provides specialist services to help our clients thrive in an ever-changing market. These services are tailored to suit specific requirements and can be provided as standalone solutions or as part of a broader partnership.
Our 35 years of global aviation experience brings a wealth of knowledge and expertise to every client and project.
​
​
Market Intelligence
We help you to find the best talent through our access to the global market.
Market and competitor intelligence, including remuneration and benefits

Assessment of candidate market by location

Independent and discrete candidate feedback, surveys and insights

Identifying and sourcing subject matter experts
​
Global Advisory, Payments and Taxes
Through our work across multiple continents, we understand legal and financial complexities. We help to lower your overall costs by simplifying these matters.
Tax, payroll and benefits optimisation and advisory

Consideration of personnel home country double taxation agreements

Negotiating tax agreements with local authorities (e.g. proportional tax, tax exemptions)

Tax, insurance and social security registrations

International rostering analysis for per diem and tax efficiency

Briefing personnel on country compliance requirements

Addressing personnel queries relating to currency, expenses, per diems and associated tax treatment
​
Contact Us

​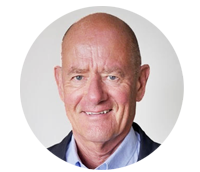 Torkel Waak (Rtd B744 Captain)
Sales Director
+46 707417068
torkel.waak@rishworthaviation.com
Connect with me on LinkedIn
Torkel has 40 years of airline experience working as a Line and Management Pilot with SAS, EVA Air, and Novair, and has been involved with Rishworth Aviation for over 20 years. His expertise includes developing bespoke staffing models for the likes of Norwegian Air and Finnair. Torkel's significant expertise means the Rishworth team is able to quickly understand and deliver to airline requirements.
Client Testimonial
"Rishworth are professional and responsive. They know the market and put together a package that helped us secure the staff we needed. I heartily recommend the expert team at Rishworth to any airline looking for personnel or staffing solutions."
- Salim Torabally, Former EVP Flight Operations, Air Mauritius