35+
Years of Aviation Experience
100%
of Our Consultants are Aviation Experts
100+
Aviation Clients Supported
Peach Aviation A320 Captain Jobs
Rishworth Aviation partners with Peach Aviation for Pilot jobs on the A320 based in Osaka (Kansai), Japan. We currenty have typed rated and non-type rated Captain jobs available.
Please REGISTER with us and ensure your profile is up to date so we can contact you when Peach Aviation Pilot Jobs become available.
About Peach Aviation
Peach is a low cost carrier, part of ANA (All Nippon Airways) and has been operating since 2011. In 2019 the airline merged with merging with fellow Japanese low-cost carrier Vanilla Air, and operates over 35 A320 family aircraft with orders for more. In December 2021 Peach Aviation became the first operator in Japan to fly the A321LR.
Based in Osaka, Japan, Peach operates domestic and international services to destinations including Japan, Taiwan, South Korea, China, Hong Kong and Thailand. ​
​
Peach Aviation Awards
In the prestigious 2023 Skytrax World Airline Awards, Peach Aviation was awarded:
Top 20 Low-cost airlines in the world

Best Low-cost Airline in Japan
​

​
Peach Aviation A320 Captain benefits​
Great opportunity to secure a highly regarded JCAB (Japan) license.

Commuting options

Benefits from the wider ANA group of airlines

​
​Minimum Requirements - A320 Captains:
Current A320 type rating preferred

Valid ICAO or JCAB ATPL, First Class Medical, English Proficiency Level 4+ and Radio Licence

PIC Time: 1,500+ Jet (50+ seating capacity) PIC hours at Commercial airlines (business jet not accepted)

If JCAB ATPL: 500+ hours PIC with Japanese commercial airlines

Total Time: 4,000+ hours

Last flight as PIC on relevant jet within 12 months (flexible)
Living and working in Osaka, Japan
Osaka is Japan's 3rd largest city and has been the economic capital of the Kansai region for many centuries. Osaka is relaxed and is a great place to experience a large, modern Japanese city. When compared with Tokyo, Osaka is a much cheaper city and is well known for its great food and shopping. The city is full of friendly locals who are at ease with foreign visitors and expats alike. The population of Osaka is around 2.7 million.

Osaka is a large city, but because the subway and train systems are so good, it is very easy to get around. It is an excellent place to live and travel with children. As with the rest of Japan, crime rates are extremely low and the city is generally very safe. Kyoto is only 11 minutes away from Osaka by shinkansen (bullet train).

The weather in Osaka is pleasant all year round, though there is some variety in temperature with four distinctive seasons. Summer (from late June to early September) is warm and humid. Winter (from early December to late March) is usually cold, but not freezing. Spring and Autumn are moderate and sunny. In late March / early April, the cherry blossom season is a beautiful sight to see.
Rishworth Aviation Pilot Support in Japan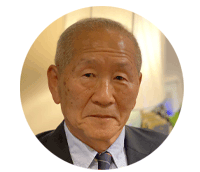 Tsutomu Terashima
Japan Representative
Rishworth Aviation has an experienced and dedicated team who speak both English and Japanese based in Japan and in Auckland, New Zealand. They will assist you during the application, screening and start of contract process and in adapting to working and living in Japan.