35+
Years of Aviation Experience
100%
of Our Consultants are Aviation Experts
100+
​Aviation Clients Supported​
Crew Well Being
At Rishworth Aviation we understand how important it is to offer support to our personnel and crews while living and working overseas. By helping personnel understand and embrace cultures which may be new to them, we enable them to focus on their positions with our clients and to perform from day one.
We have Market Representatives in Sweden, England, China, India, Japan, Vietnam, Indonesia, Australasia, and more.
Our Consultants and Market Representatives helps personnel adjust to living and working in a new country, offering friendly, practical, on-the-ground support that is on call as required.
Our Regional Managers and Consultants also conduct regular market visits to meet with our clients and keep in touch with our personnel.
​
Global Aviation Insurances
Rishworth Aviation offers most contract personnel access to excellent insurance options. Our expatriate medical insurance stands out from many other medical insurances because of the broad range of cover provided, including options of cover for a family doctor, dental, optical, US cover, evacuation and repatriation.
Contact Us

​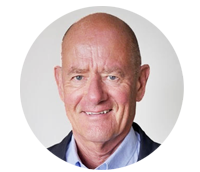 Torkel Waak (Rtd B744 Captain)
Sales Director
+46 707417068
torkel.waak@rishworthaviation.com
Connect with me on LinkedIn
Torkel has 40 years of airline experience working as a Line and Management Pilot with SAS, EVA Air, and Novair, and has been involved with Rishworth Aviation for over 20 years. His expertise includes developing bespoke staffing models for the likes of Norwegian Air and Finnair. Torkel's significant expertise means the Rishworth team is able to quickly understand and deliver to airline requirements.