35+
Years of Aviation Experience
100%
of Our Consultants are Aviation Experts
100+
Aviation Clients Supported
Pilot Jobs in Japan
We are seeking A320 Captains with Peach Aviation in Japan. More information below.
Please REGISTER with us and ensure your profile is up to date so we can contact you if any further Pilot jobs become available.
Our Airline Partners in Japan
​We are in frequent contact with a range of airlines in Japan. Our key airline partners include:
Peach Aviation - A320 Captains
We are currently recruiting A320 Captains with Peach Aviation.
Peach Aviation based in Kansai/Osaka, Japan commenced operations in 2012 with a fleet of A320s. Peach Aviation expects to expand their fleet and operating routes in the coming years, making it a great opportunity for pilots looking to progress their career. Read more about Peach Aviation Pilot Jobs >>
​
Skymark - B737 Captains
We are currently looking for B737NG Captains with Skymark, Type Rated and Non-Type Rated.
Commencing operations in 1998, Skymark was the first LCC established in Japan and is based in Haneda, the airport closest to the centre of Tokyo. The airline operates scheduled passenger services throughout Japan with a fleet of B737-800 aircraft, and international charter flights. Read more about Skymark Pilot Jobs >>
​
IBEX Airlines - CRJ700 Captains
All IBEX Pilot jobs are currently filled. Please REGISTER with us and ensure your profile is up to date so we can contact you if any Pilot jobs become available.
Established in 1999, IBEX Airlines is a Japanese airline based in Kōtō, Tokyo. The carrier operates scheduled and charter service to destinations across Japan from its main base at Sendai Airport, Natori, Miyagi. The airline currently operates 10 Bombardier CRJ700 aircraft. Read more about IBEX Airlines Pilot Jobs >>
​
Solaseed Air
All Solaseed Pilot jobs are currently filled. Please REGISTER with us and ensure your profile is up to date so we can contact you if any Pilot jobs become available.

​
Working with Rishworth Aviation in Japan
Rishworth Aviation has over 35 years' experience, dealing with over 100 international and domestic airlines, spanning 40 countries. More than a decade's experience in Japan has provided us with an in-depth understanding of the issues and challenges facing pilots working for airlines in Japan. We pride ourselves on providing outstanding support through the selection, screening process and once working for the airline in Japan. We are at your service - which means we can help you settle in and enjoy a rewarding and successful experience in Japan.​
​
​Pilot Bases in Japan
Japan is a unique blend of traditional and modern. It is famous for its food, advances in technology, breathtaking geography, historical landmarks, and the friendliness and politeness of the Japanese people. Japan has one of the world's lowest crime rates, making it an ideal place to live and raise a family. The opportunities Rishworth Aviation offer, provide you with the chance to either live and work in Japan, or commute.
Narita
Narita is a city located in Chiba Prefecture, on the eastern outskirts of Tokyo. The city is most famous for being the site of Tokyo's international airport, Narita Airport - Japan's busiest international airport. The atmosphere of Narita is charming and relaxed compared to Tokyo and features unique attractions for travellers with a short layover period.
Osaka
Osaka is a large port city located on the Japanese island of Honshu. Nicknamed 'The Nation's Kitchen', Osaka offers a great range of food and restaurants, and is also one of the more laid back and affordable cities in Japan.
Sendai
With roughly one million inhabitants, Sendai is by far the largest city in the Tohoku Region and one of the country's 15 largest cities. The City blends an abundance of nature and the remnants of an historic castle town with the vibrancy of a large city, and is known as 'The City of Trees'. Sendai is only 100 minutes from Tokyo by Shinkansen (bullet train).
Tokyo
Tokyo is the capital of Japan. At over 12 million people in the official metropolitan area alone, Tokyo is the core of the most populated urban area in the world. This huge, wealthy and fascinating metropolis brings high-tech visions of the future side by side with glimpses of old Japan and has something for everyone.
Pilot Job Support in Japan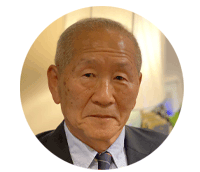 Tsutomu Terashima
Japan Representative
​"With over 35 years of experience in the aviation industry, mostly in management roles with Air New Zealand's Japan Office, I joined Rishworth in April 2008. I am primarily focused on assisting you whilst attending Screenings and once on contract, and facilitating communications with you and the airline. It is a privilege and a pleasure using my knowledge and experience to assist you. In my spare time I enjoy meeting with Mr.Green (Golf) - a difficult sport!"