35+
Years of Aviation Experience
100%
of Our Consultants are Aviation Experts
100+
Aviation Clients Supported
Executive & Operations jobs in Aviation
​Rishworth Aviation proudly supports our clients with staffing at levels of the organization.
No organization rises to the top, and stays there, with the right leadership. As global aviation recovery gains momentum in 2023 and beyond, people who have the skills and experience to lead and manage growth will remain in demand.
Executive Jobs currently available:
​
Director of Flight Operations
Rishworth is pleased to support RwandAir in its search for an experienced Director of Flight Operations. RwandAir is the flag carrier airline of Rwanda. From its main base at Kigali International Airport, RwandAir operates domestic and international services across the African continent as well as Europe, the Middle East and Asia. View Job Requirements >>
​
Group Director - Crew Scheduling
We have an exciting opportunity for a Group Director - Crew Scheduling to be based in Southeast Asia. With overall responsibility for all aspects of crew scheduling, this is an excellent opportunity to showcase your leadership and knowledge as you led a growing team of crewing specialists. View Job Requirements >>
​
Chief Inspector
Rishworth Aviation is delighted to be partnering with a growing airline in the rapidly expanding West African aviation market. We are now looking for a well-experienced Inspector who meets the requirements below for the position of Chief Inspector. View Job Requirements >>
​
Executive Candidate Testimonial
"I recently was contacted by the Rishworth Aviation team about an opportunity. From the outset the team approach was industry leading, discreet, and very professional. They provided the information I needed to assess the opportunity and they followed up continually leading me through the process. A very good experience indeed. It was first class platinum service all the way!"
- Head of MRO, Asia-Pacific
​
​
​
Contact Us
Does your organization require executive staffing services? We are here to help. ​​​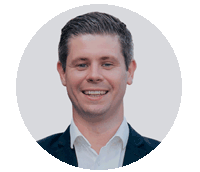 Lewis Purcell
Director Asia, Pacific & North America
+65 9617 8925
lewis.purcell@rishworthaviation.com
Connect with me on LinkedIn
​Lewis brings a wealth of aviation experience within the APAC market, having worked with major aviation companies in Australia and Singapore over the past two decades to provide resourcing solutions. He has a deep understanding of staffing and resourcing solutions across flight crew, maintenance crew, C-suite, and other operational roles.​