35+
Years of Aviation Experience
100%
of Our Consultants are Aviation Experts
100+
Aviation Clients Supported
Executive & Operations jobs in Aviation
​Rishworth Aviation proudly supports our clients with staffing at levels of the organization.
No organization rises to the top, and stays there, with the right leadership. As global aviation recovery gains momentum in 2023 and beyond, people who have the skills and experience to lead and manage growth will remain in demand.
Executive & Operations Jobs currently available:
Chief Pilot
We are looking for a Chief Pilot who will take on the responsibility of managing all Fixed Wing Pilots, Flight Crew, and Flight Attendants. Reporting directly to the Country Manager/Country CEO and working within the Fixed Wing Flight Operations Department, the successful applicant will be responsible for the conduct of the respective fixed wing air operations, including the flight operations and supporting ground operations of the Fixed Wing fleet in accordance with both regulatory and organizational requirements. View Job Requirements>>
Base Manager (WA)
We are currently looking for a Base Manager (WA) who will work closely with the Senior Management to manage the base in accordance with the business directions and company policies. View Job Requirements>>
​
​
​
Contact Us
Does your organization require executive staffing services? We are here to help. ​​​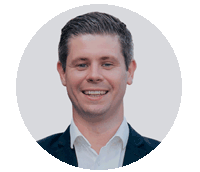 Lewis Purcell
Director Asia, Pacific & North America
+65 9617 8925
lewis.purcell@rishworthaviation.com
Connect with me on LinkedIn
​Lewis brings a wealth of aviation experience within the APAC market, having worked with major aviation companies in Australia and Singapore over the past two decades to provide resourcing solutions. He has a deep understanding of staffing and resourcing solutions across flight crew, maintenance crew, C-suite, and other operational roles.​
Executive Candidate Testimonial
"I recently was contacted by the Rishworth Aviation team about an opportunity. From the outset the team approach was industry leading, discreet, and very professional. They provided the information I needed to assess the opportunity and they followed up continually leading me through the process. A very good experience indeed. It was first class platinum service all the way!"
- Head of MRO, Asia-Pacific
"Working with Duke from Rishworth Aviation as a candidate provided me a great experience, from day 1 the constant communication despite the 10h time zones difference, was seamless. Duke was constantly on top of the client, delivering daily updates on the recruiting process till CEBU offered the job. It's been a pleasure and I highly recommend Rishworth and particularly Duke if you are looking for a new job in the aviation business."
-Miguel Angel Martin Recio, Crew Operations Director
​