​
Executive Aviation Recruitment Case Studies
​We are well-placed to support organizations globally with their recruitment of leadership and management talent. As recovery in the aviation industry grows in 2023 and beyond, having the right leaders in place will make all the difference.
​
Country Manager & CEO
Brief: The client is a leading Fixed and Rotary Wing Aviation Services operator providing charter solutions for the transportation of personnel and equipment in a variety of fields. With their headquarters based in Australia, they contacted Rishworth Aviation to help them source a senior leader to implement expansion plans in Asia-Pacific.
Process: There was a very short timeframe to fill the position. The right candidate would also need to meet regulatory requirements, which created a further challenge to find a highly specialized person in a short time. A headhunting approach was taken, focusing on our extensive aviation network as well as our large database. Our team also used advanced LinkedIn search techniques for additional targeted sourcing due to the tight turnaround time for the role.
Outcome: 11 candidates were presented. Time to placement was just under a month. The success of this placement and the quick turnaround led to further engagement with the client in Australia and other Asia-Pacific bases.
​
Head of MRO
Brief: The client is a leading cargo airline within the Southeast Asian region, with operations in Indonesia, Singapore, and Malaysia. They were in the early phases of putting together their own plans to build their own MRO facility and required a Head of MRO to provide expert knowledge in MRO set up, regulatory framework, and overall operations.
Process:A headhunting approach was taken, focusing on our extensive aviation network as well as our large database. Our team also used its known relationships within the market.
Outcome:The chosen candidate was presented within 4 days, and it was known from an early stage that this was the ideal candidate. However, Rishworth continued to provide alternative solutions to allow comparisons to the current market. The candidate was selected and offered the role within a 6-week turnaround, which included Rishworth recruitment process, client zoom interview, interview in Indonesia during covid restrictions, and offer phase.
Candidate feedback: "I recently was contacted by the Rishworth Aviation team about an opportunity. From the outset the team approach was industry leading, discreet, and very professional. They provided the information I needed to assess the opportunity and they followed up continually leading me through the process. A very good experience indeed. It was first class platinum service all the way!"
​
Customer Care Manager (Rotary Engineering Operations)
Brief: The client is a global aviation provider with the unique capability to provide fully tailored services from heavy maintenance and engineering through to operations and charter of aircraft. The Customer Care Manager would be a pivotal role facilitate communicate between client requirements and technical team.
Process: Rishworth Aviation was engaged after an initial interview round was done by the client. The role proved to be complex due to the candidate being required having both an engineering background as well as strong parts, sales, and customer service experience. This set of skills is not normally found under the same person. Our recruitment team were able to leverage our networks across Australia and New Zealand to find the perfect fit for this role. A headhunting approach was used.
Outcome: 2 Candidates were submitted, both were interviewed, and 1 successfully placed. The success of this placement led to further job orders within the same department as well as the wider operations of the client.
​
​Contact Us
As global aviation recovery gains momentum in 2023 and beyond, people who have the skills and experience to lead and manage growth will remain in demand. Contact us today to discuss your needs.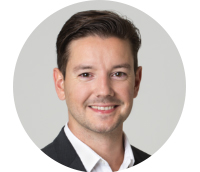 Sean Preston
Regional Manager - Africa, Europe, & Middle East
+46 767885788
sean.preston@rishworthaviation.com
Connect with me on LinkedIn
​
​Sean started at Rishworth Aviation working in the legal and compliance side of the business in 2012, and during this time has built lasting relationships with clients and aviation professionals. Originally from Dublin, Ireland, he works in the Rishworth Aviation Europe Office in Stockholm, Sweden. He is a qualified lawyer in Sweden, and has a Bachelor of Laws degree from Ireland.​​
​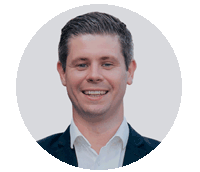 Lewis Purcell
Director Asia, Pacific & North America
+65 9617 8925
lewis.purcell@rishworthaviation.com
Connect with me on LinkedIn
​
​​Lewis brings a wealth of aviation experience within the APAC market, having worked with major aviation companies in Australia and Singapore over the past two decades to provide resourcing solutions. He has a deep understanding of staffing and resourcing solutions across flight crew, maintenance crew, C-suite, and other operational roles.
​
​