Case Study​ -

​

Norwegian B787 Recruitment

​Rishworth Aviation has had a long standing relationship with Norwegian. In 2004 we started recruitment for the B737 fleet and from 2012 to 2018 we were the exclusive recruiter for the Norwegian Long Haul B787 European and Asian bases.

​
​Norwegian's Low-Cost Long-haul Growth Plans
​Norwegian commenced long haul operations in 2013 with a fleet of brand new B787s, with more aircraft on order. Their ambitious expansion plans included a comprehensive network across Europe, as well as later growth to the US and Latin American markets. These plan required an efficient and sophisticated staffing model to ensure uninterrupted operations at the lowest possible cost to both the airline and pilots.
​
How Rishworth Aviation Supported Norwegian

​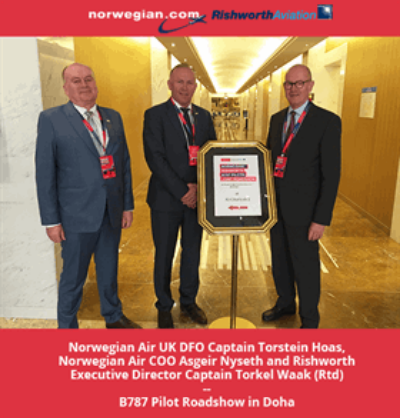 Rishworth was instrumental in developing a workforce structure to enable Norwegian's long haul expansion plans. We set up 5 crew bases, engaging over 20 advisors in 10 countries. We managed over 15,000 hours of expert legal advice to make the bases as attractive as possible, including arrangements regarding tax and allowances mutually beneficial to the airline and pilots. Additionally, we developed training, bonding, and insurance frameworks to simplify operations.
As the exclusive provider for B787 flight crew, Rishworth took responsibility for a continuous supply of high quality​ candidates. In addition to activating our extensive pilot database, we developed global marketing campaigns to positively position Norwegian in the pilot job market. This included a range of online marketing campaigns, as well as pilot roadshows.
​As Rishworth had created significant interest in the market for the B787 pilot jobs, we planned and managed a sophisticated program of pilot engagement. This included documentation gathering and checking, candidate analysis, Q&A sessions, and logistics.
Norwegian engaged B787 flight crew on a leasing model through Rishworth. We managed payroll & reporting, pilot HR & communications, pilot performance & disciplinary issues, and ongoing analysis and negotiations with tax authorities in different jurisdictions. We also managed a global insurance program at no additional cost to the pilots (learn more about the Crew Leasing Model).
​​
Outcomes

​
1. Pilots hired at lowest possible recruitment cost
Rishworth's excellent reputation and marketing capability attracted 10,000+ applications into the B787 program through positively positioning the opportunity in the market, and promotion on a global scale. This represented a significant cost saving compared to what it would take an airline to develop these campaigns and resources in-house.
​2. Zero aircraft downtime
​Rishworth's ability to attract and onboard qualified flight crew led to enviable performance of the 35+ B787 aircraft over 8 years. This was supported through full use of 1,000+ transition and training slots.
​3. Cost efficient, expert contract and legal support
​Rishworth simplified pilot engagement by mastering complex legal and tax matters across jurisdictions. Our management and engagement of external advisors saved the airline thousands of hours of time and associated costs. We also managed operational staffing matters, payroll, and insurance claims, further simplifying the direct involvement of the airline in these complex matters.
​
Testimonials
​
"Rishworth has always responded promptly to our inquiries and they have demonstrated high competence in finding good solutions to our requests. Rishworth is a trustworthy partner and recommend them to both airlines and personnel."
Capt. Torstein Hoås, Director Flight Operations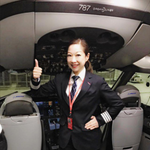 ​
"​Rishworth has been very professional, with very caring staff. Now that I have joined Norwegian I find that people are all very friendly here. Proving that Rishworth has done an outstanding job."
A. Shu Hua Li-Lyons, Relief Captain
​
"It has been a fantastic experience working at Norwegian. At every stage I felt like I had full support of Operations and the fantastic staff at Rishworth Aviation. I will always look back with pleasure and pride being associated with Norwegian."
Anthony, First Officer
​"Thank you very much for 3 years of professional work. This was my first job in the contract / agency work world and I thoroughly enjoyed the professionalism, help and support I got from Rishworth."
Michael von Koczian, Relief Captain
​​"​​I really enjoyed the past 3 years working for Rishworth (Norwegian Longhaul). I have been very impressed by Rishworth from day one and really appreciate all your support during my contract."
G. King, Relief Captain
​
​
​Contact us to learn more about how we can assist with staffing requirements.
Torkel Waak (Rtd B744 Captain)
Sales Director
+46 707417068
torkel.waak@rishworthaviation.com
Connect with me on LinkedIn
Torkel has 40 years of airline experience working as a Line and Management Pilot with SAS, EVA Air, and Novair, and has been involved with Rishworth Aviation for over 20 years. His expertise includes developing bespoke staffing models for the likes of Norwegian Air and Finnair.