35+
Years of Aviation Experience
100%
of Our Consultants are Aviation Experts
100+
Aviation Clients Supported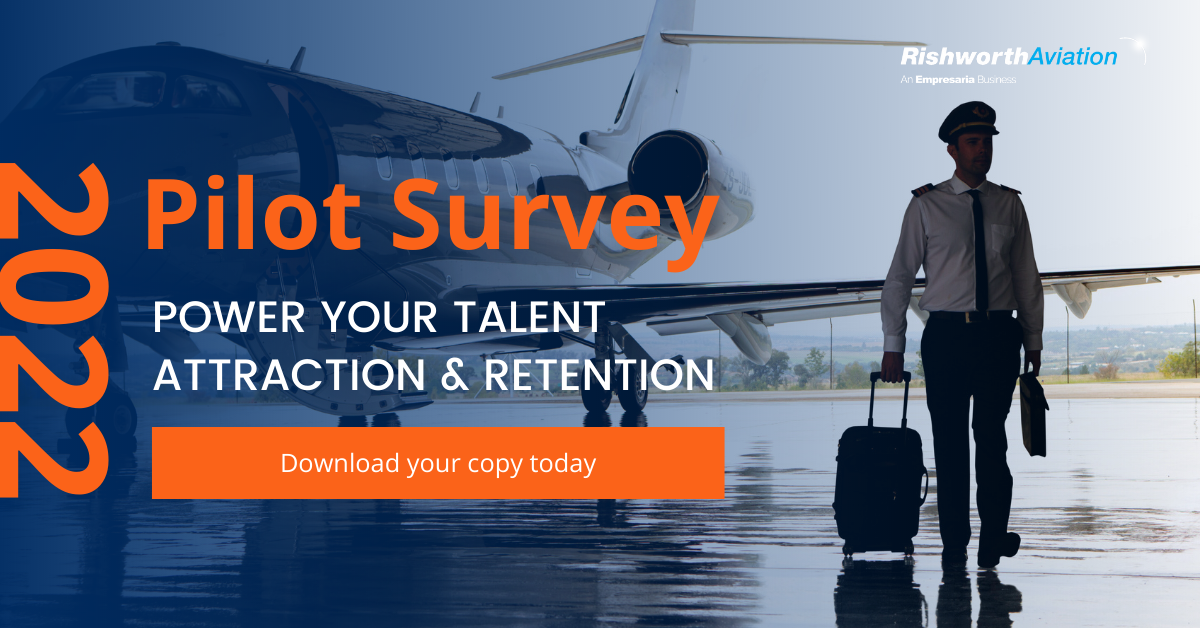 The pandemic has caused no end of challenges for the aviation industry, as many airlines not only had to cancel and suspend their flights but halt operations due to enforced shutdowns. But with the rebound now firmly taking place thanks to the easing and lifting of restrictions, the sector is gradually returning to normality as tourists and business people resume their travels with gusto.
About the Pilot Survey:
The Pilot Survey was conducted over the course of April 2022 with over 6,500 Pilots responded. These are Pilots flying commercially on Boeing, Airbus, and other common types used by airlines. All ranks from the cockpit to simulators are represented. The insights presented in our Pilot Survey report will reveal the current mindset of pilots, what gives them job satisfaction and ultimately fosters loyalty.
With the runways busy once again, it's an ideal time for organisations to review recruitment and working practices to propel their hiring.We hope the information in our Pilot Survey 2022 report helps you fine-tune your talent strategy for 2022 and beyond.
How Rishworth Aviation can help you with your airline recruitment plans:
With our global footprint and access to our candidate database, Rishworth Aviation is uniquely placed to help you explore new talent pools. Our bespoke solutions give you the tools and customization you need to thrive in this unprecedented market.
Contact us today and let's talk about how a partnership with Rishworth can unlock your organisation's hidden potential.
Fill in the form below to download a copy of our 2022 Pilot Survey report.