35+
Years of Aviation Experience
100%
of Our Consultants are Aviation Experts
100+
Aviation Clients Supported
Aviation Staff Training Services
​Personalised crew training programs can be designed and tailored to suit the exact requirements of your aviation jobs. Rishworth Aviation understands the importance of ensuring first-class innovative training solutions, so talk to us about our capabilities.
Whether you are looking for ground, base, re-currency, transition, or upgrade training for your crews, we would be delighted to help you. We are experienced in managing the necessary contractual, financial and logistics arrangements for air crew training for jobs in aviation.
We have helped many of our clients develop their upgrade and fleet transition programmes for flight crews. We can also assist clients facing maintenance staff shortages to develop type rating programs to keep a consistent supply of maintenance staff for their flight operations.
Contact Us

​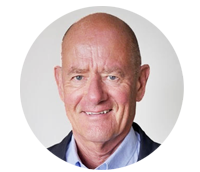 Torkel Waak (Rtd B744 Captain)
Sales Director
+46 707417068
torkel.waak@rishworthaviation.com
Connect with me on LinkedIn
Torkel has 40 years of airline experience working as a Line and Management Pilot with SAS, EVA Air, and Novair, and has been involved with Rishworth Aviation for over 20 years. His expertise includes developing bespoke staffing models for the likes of Norwegian Air and Finnair. Torkel's significant expertise means the Rishworth team is able to quickly understand and deliver to airline requirements.