35+
Years of Aviation Experience
100%
of Our Consultants are Aviation Experts
100+
Aviation Clients Supported
About Pacific Airlines
Rishworth Aviation partners with Pacific Airlines (formerly Jetstar Pacific) for Pilot jobs on the A320 based in Hanoi, Vietnam. All Pilot jobs are currently filled. Please REGISTER with us and ensure your profile is up to date so we can contact you if any Pilot jobs become available.
Rishworth Aviation is proud to have provided flight crew to Pacific Airlines since 2007. Pacific Airlines is a Vietnamese low-cost carrier based in Ho Chi Minh City. Pacific Airlines is majority owned by Vietnam Airlines.

Pacific Airlines operates 20 A320 and A321 aircraft flying to more than 15 domestic and international destinations from its main hub at Tan Son Nhat International Airport.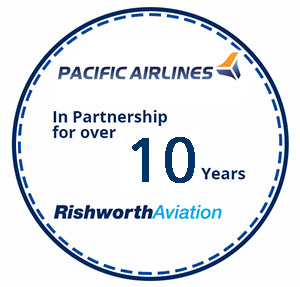 ​
Pacific Airlines Pilot Jobs
Minimum Experience Requirements:

Captains: 3,500 total flight hours (minimum 1,500 total PIC hours and 500 hours as A320 PIC).

First Officers: 1,500 total flight hours (minimum 500 hours as A320 FO).
​

​
Pacific Airlines Testimonial
​"We have been particularly impressed by the quality of crews provided by Rishworth to undergo our screening process. Their services are outstanding and we look forward to a long and fruitful partnership with Rishworth."
- Adam Pasley, General Manager Flying Operations and Chief Pilot
Pacific Airlines​
Local Pilot Support in Vietnam
Rishworth is well known for outstanding pilot support on the ground in Vietnam. With dedicated pilot support representatives on call 24/7, you will be well supported during your assignment. From the initial screening process, to your start in country and beyond, we look forward to supporting you, and your families, with whatever you need. We are available to assist and advise on finding housing, schooling, opening bank accounts, travel tips, and any other matters regarding ex-patriate life in Vietnam.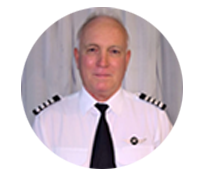 Pacific Airlines Pilot Support - Captain Robert Aitchison
Living and Working in Vietnam
The low cost of living in Vietnam, allows you to really make the most of the fees earned (in USD). The cost of living in Vietnam is significantly less than most major European and American cities, in some cases by as much as 50%. The cultural, lifestyle and travel opportunities are plentiful. Vietnam itself holds a myriad of wonderful locations to explore and, with South East Asia on your doorstep, the options are endless.