Whether he is flying over the dense jungles of Rwanda filled with exotic wildlife, or handling an A330 to RwandAir's ambitious European routes, First Officer Isaac Ogoyi is living his dream of being a pilot.
Isaac was attracted to the RwandAir opportunity when it became available through Rishworth Aviation, and has never looked back since joining the airline. Isaac is very fond of the scenery in Rwanda, and especially adores the many mountains, the cleanliness of the country, and the peaceful landscapes.
Since he started flying with RwandAir as a B737NG First Officer, Isaac has had the opportunity to transition to flying the A330. Isaac has described the transition was challenging but rewarding, as the move required a mind shift from operating Boeing to Airbus. He has found the move to be an excellent career decision, and has thrived on the challenge.

​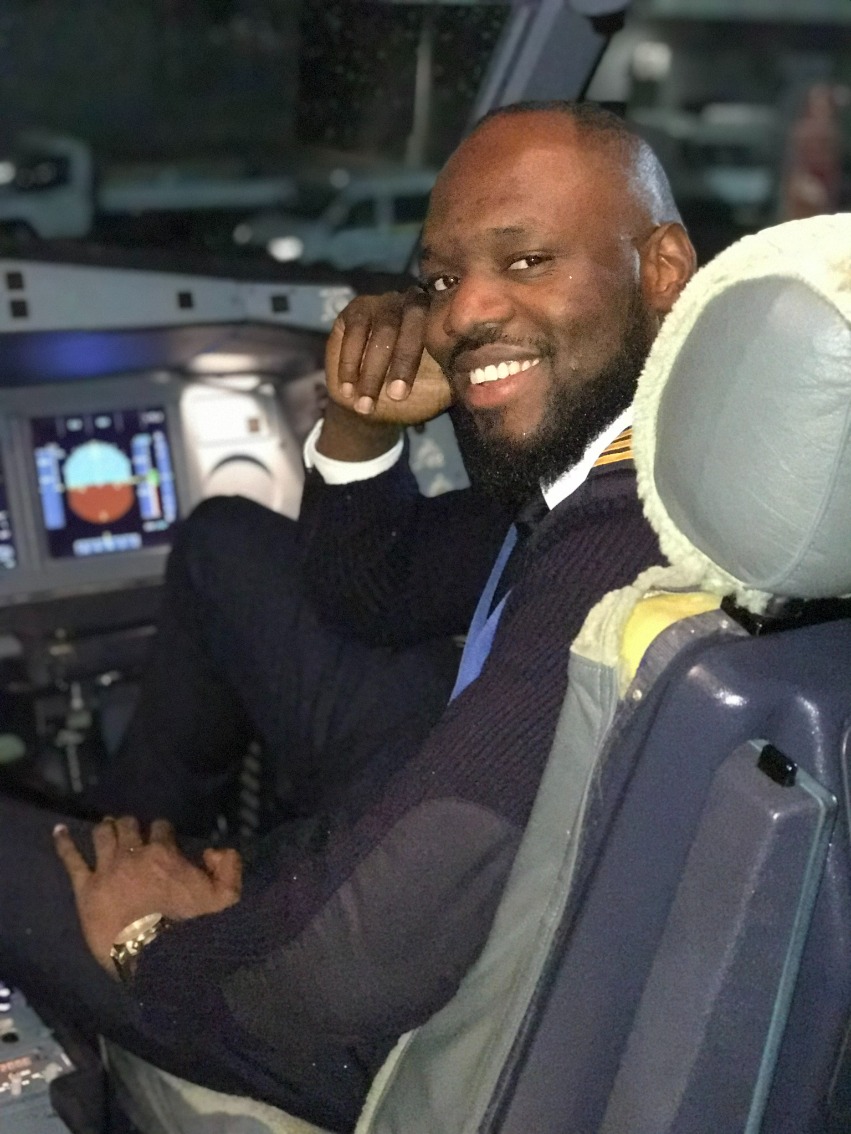 For his Boeing - Airbus transition program, Isaac was flown to Toulouse in France by RwandAir. The schedule was full, but the whole experience was thoroughly enjoyable. Isaac had a fantastic time experiencing French culture and the surroundings of a beautiful region in France in his down time.
Since he has transitioned, Isaac has thoroughly enjoyed the wide body schedule. It is generally more relaxed and layover periods are good, enabling him time to explore the many different cities on RwandAir's growing network. Some of these cities include Brussels, Mumbai, Capetown, Dubai, London, and an exciting new planned route to the United States.
Isaac has described his experience with Rishworth Aviation so far as excellent - both from a career progression perspective and a support perspective. Isaac says "All my queries and issues are looked into and resolved with a favourable outcome. Rishworth Aviation is a good agency, showing their professionalism and experience in the Aviation Industry."
About Rwanda
Known as the land of a thousand hills, Rwanda has stunning scenery and warm, friendly people. The unique experiences here make Rwanda one of the most remarkable countries in the world. Rwanda has incredible wildlife living throughout its volcanoes, mountains, rainforests and plains. Travellers come from far and wide to see the gorillas, and there is so much more to see and experience.
With a population of over 12 million people, Rwanda is not small by any means, and over 700,000 live in Kigali. Rwanda enjoys a tropical climate, with an average daily temperature of 21 degrees celsius in Kigali. There are two rainy seasons throughout the year, from mid-February to May and mid-September to mid-December.
Rwanda has a well-surfaced road network linking the major towns, and the most convenient way to travel the country is by car. Taxis operate in the larger towns, and motorbike taxis are also common. The cost of living in Rwanda is low and the standard of housing and accommodation is good.

About RwandAir and Rishworth Aviation
Rishworth Aviation has been working with RwandAir since 2010, to offer pilots opportunities to live and work in one of the most beautiful countries in the world. We provide an on the ground pilot support representative for our pilots, who will ensure that your time with the RwandAir is successful and enjoyable, like First Officer Isaac Igoyi Jr. We also have a dedicated RwandAir team based in Europe, who will assist you throughout the application and screening process, as well as throughout your time with RwandAir.