35+
Years of Aviation Experience
100%
of Our Consultants are Aviation Experts
100+
Aviation Clients Supported
Pilot Jobs in North America
We are actively working with aircraft operators in the United States to recruit Pilots. Please REGISTER with us and ensure your profile is up to date so we can contact you when Pilot jobs in North America become available.​
Ravn Alaska Dash8 Pilot Jobs
​We are excited to partner with Ravn Alaska to recruit First Officers on the Dash8 Q100/300. Type Rated and Non-Type Rated Pilots are accepted with no bonding for training, and direct entry possibilities.
We are seeking US Pilots as well as Australian Pilots under the E3 Visa program. Learn more about Ravn Alaska Pilot Jobs >>
​
Corporate Pilot Jobs
We are seeking the following corporate Pilots:
King Air B2000GT Captains with Amistad based in Del Rio, Texas

Phenom 300 Captains and Sovereign Citation Second in Command in the greater San Diego area.
​Corporate Pilots in the US are in high demand, and many more opportunities will become available as the global aviation market recovers in 2022 and beyond. Register with us to be notified of new Pilot jobs as they become available.
​
North America Pilot Job Market Outlook
Boeing estimates that 130,000 additional Pilots will be required in North America between 2021 - 2040. This is fast growing market is already facing significant Pilot shortages heading into 2023, and aircraft operators will need to develop long-term staffing program to meet their growth plans and traffic demands.
​
Contact Us
Does your organization require Aviation staffing services in North America? We are here to help.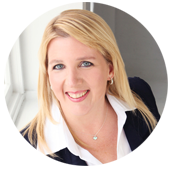 Tracy Marulitua
Sales Manager - North America
+1 425 218 4365
tracy.marulitua@rishworthaviation.com
Connect with me on LinkedIn
Tracy has worked with Rishworth Aviation since 1996, and resides in Washington state. Her aviation experience includes leasing pilots and contract training through Air New Zealand, and managing the Indonesian market for Rishworth Aviation.