35+
Years of Aviation Experience
626k
New Technicians Required by 2040
100+
Aviation Companies Have Partnered With Us
Aircraft Maintenance Engineer Jobs
We partner with global aviation organizations including MRO, CAMO, and Airlines to provide recruitment and staffing services for aircraft maintenance engineers.
We have positions available for:
Please REGISTER with us to be notified of new aircraft engineer jobs that suit your skills and experience. ​
​
Aircraft Maintenance Engineer Job Outlook
According to Boeing, an additional 626,000 aviation technicians will be required by 2040. Aircraft Maintenance Engineer jobs are likely to remain in demand, and we therefore encourage you to connect with us to stay up to date with any new vacancies.
B1/B2, LAME, AME, A&P, and other jobs will remain in high demand into 2022 and beyond. Rishworth Aviation has 35 years of experience helping aviation professionals find great new roles. We invite Aircraft Engineers to register with us to be the first to know about new jobs.
Rishworth Aviation partners with global aviation companies for the recruitment of Aircraft Maintenance Engineers (AME), Licensed Aircraft Maintenance Engineers (LAME), and Airframe & Powerplant Mechanics (A&P) on a wide range of aircraft types. We also often have jobs for related personnel such as Supervisors for Aircraft Maintenance Checks, Quality Inspectors, Heads of Maintenance, CAMO Managers and more.
​
Aircraft Engineer Testimonial

​

"Rishworth's team of skilled people understood my requirements and helped me move to Nigeria on short notice. I didn't believe it would be this easy, but through their help it was a pleasant experience. Rishworth has a strong and dedicated team."

V. Nambiar, Engineer (A340), Azman Air Services
Contact Us
If your organization requires aircraft engineering staffing and recruitment services, please contact us for an obligation-free discussion.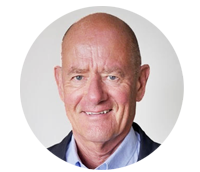 Torkel Waak (Rtd B744 Captain)
Sales Director
+46 707417068
torkel.waak@rishworthaviation.com
Connect with me on LinkedIn
Torkel has 40 years of airline experience working as a Line and Management Pilot with SAS, EVA Air, and Novair, and has been involved with Rishworth Aviation for over 20 years. His expertise includes developing bespoke staffing models for the likes of Norwegian Air and Finnair. Torkel's significant expertise means the Rishworth team is able to quickly understand and deliver to airline requirements.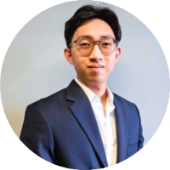 Andrew Tay
Lead Recruiter
+65 8118 8114
andrew.tay@rishworthaviation.com
Connect with me on LinkedIn
Andrew leads the aerospace executive & technical search practice across Rishworth Aviation to formulate and deliver customised, impactful, and strategic solutions for our clients through the combined utilization of internal networks and data-driven sourcing strategies.