With airlines operating out of Vietnam expanding their international networks as far as the US, Middle East, Europe, and Australasia, Vietnam is becoming an increasingly attractive option for pilots looking for their next career move. When considering the proven transition and upgrade opportunities some of the local airlines provide, Pilots working in Vietnam have an amazing opportunity to build their careers, and have fun doing it.
​
Vietnam - adventurers' paradise
Alongside modernisation in Vietnam's largest cities, Hanoi and Ho Chi Minh City, cultural traditions remain intact among the locals. There are many ancient landmarks and colonial structures that have survived throughout history. Buddhist shrines can be found next to huge skyscrapers, where you can experience vibrant festivals and ceremonies dating back hundreds of years. Long, sandy beaches are home to luxurious resorts and fine-dining restaurants. Lush rice terraces on the hills make for excellent hiking or cycling excursions.
Whether you are interested in adventure, beaches, city vibes, culture, family activities, luxury offerings or wellness, Vietnam has something for absolutely everyone. And if you feel like looking further afield during your time in Vietnam and experiencing another unique Southeast Asian country, there are so many on your doorstep, including Hainan, Cambodia, Thailand, Malaysia and Singapore.
If you are an adventure seeker, you will find a wide variety of experiences to choose from in Vietnam. Some of the country's most popular outdoor activities include motorbiking, hiking and rock climbing. Whether you enjoy scuba diving, marathon running, canyoning, cycling, or practically any other adventure activity, Vietnam has it all - at an affordable price.
For expats who enjoy nothing more than spending time at the beach and swimming in the ocean, Vietnam has countless beaches to choose from. The beaches run alongside mountains down the coastline and this makes for some spectacular scenery as you following the Ho Chi Minh Highway south. The islands of Con Dao and Phu Quoc are famous for having the most inviting water and beautiful shores. If you enjoy a bit of activity and nightlife after a day at the beach, the coastal towns of Da Nang and Nha Trang are great places to start.
Vietnam is one of Southeast Asia's most beautiful countries, attracting travellers to its lush mountains, bustling cities and golden sand beaches. In recent years, the country's openness to foreign workers and welcoming culture has produced a thriving community of expats, especially among Pilots.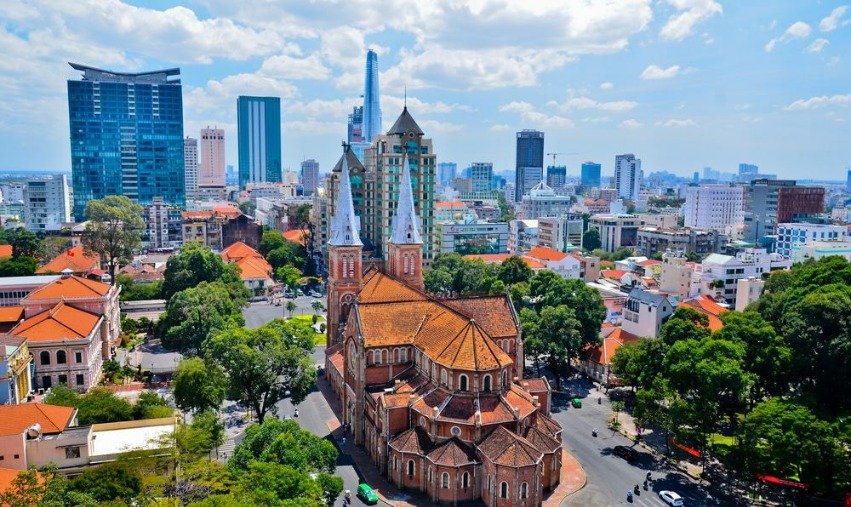 ​Vietnam's coastline is relaxing, but its cities have an appeal of their own. You will find the best of Vietnamese culture while in Hanoi or Ho Chi Minh City. Hanoi is a city of lakes and historical and cultural treasures. Ho Chi Minh City has a fast-paced, modern vibe, and hosts many of the country's best bars and cafes. Living and working in the cities of Vietnam will provide so many experiences, from world-class dining, incredible street food, vibrant culture and a huge array of activities, perfectly suited to a large expat population.
For those interested in culture and history. Hue and Hoi An are the perfect spots for culture lovers, as is Hanoi. Outside of the cities, many elements of Vietnamese culture are able to be experienced in different ways. From cooking classes, craft workshops, temple tours, musical performances, rice-planting excursions or museum visits, Vietnam has a taste of it's very distinctive culture available for everyone to experience.
​For families, Vietnam provides a rich variety of activities and is very safe and friendly, ensuring that everyone in the family will enjoy aspects of living and travelling here. Affordable flights, private tours, and upscale resorts are accessible throughout the country, making it easy to plan family-friendly holidays.
For those looking to indulge in the finer things in life, Vietnam has an endless array of luxury offerings. From award-winning golf courses and resorts, sustainable spa villas, boutique cruises, riverside retreats or shopping for luxury brands and high quality art and crafts. Or if it is exclusivity and privacy you are looking for, there are options available to you also - start with the island of Con Dao and in lesser-known destinations such as Cam Ranh and Bai Tram to enjoy a completely different side of Vietnam.
If you're seeking to reconnect, re-balance, and restore during your days off, you have chosen the right place to live. There are many tranquil wellness resorts along the coastal towns, as well as yoga and meditation classes across the country in more populated areas. Countless day spas offer professional massages and therapies at very reasonable rates. Healthy eating is easy in Vietnam. In most Vietnamese dishes, ingredients are fresh from the land and sea, and heaped with herbs and vegetables.
​Rishworth Aviation is pleased to offer a wide range of pilot jobs based in beautiful Vietnam. Bamboo Airways, Vietnam Airlines, and Jetstar Pacific have a number of TRI, Captain, and First Officer pilot job opportunities. Read on to find out more about this diverse and appealing country, where you may just make your best career move yet. ​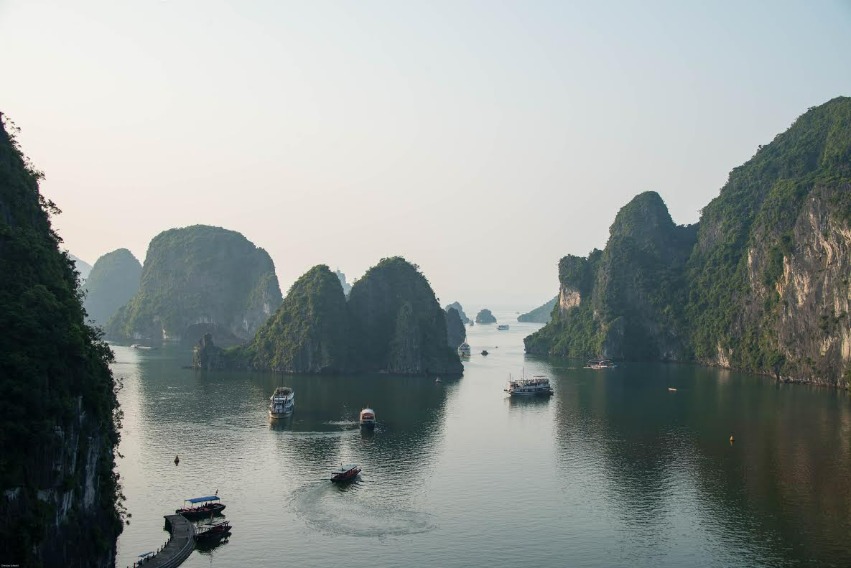 Making the transition to living in Vietnam
Rishworth Aviation provides pilots with the highest standard of support when living and working in Vietnam. With over 20 years of experience supporting pilots make the move to Vietnam, we have a deep understanding of both the opportunities and challenges pilots can face in this exciting aviation market.
Our dedicated Vietnam team, based in Auckland, New Zealand, will provide you with ongoing support throughout the application and screening process, and throughout your time with the airline. In addition to this, Rishworth Aviation has an established pilot support team, based in Vietnam. Our on the ground representatives make it their absolute priority to offer friendly, practical guidance as and when required and are on call 24 hours a day.
Explore our wide range of Vietnam based pilot opportunities below to find out more about these exciting positions.
​
Rishworth Aviation in Vietnam
Rishworth Aviation partners Bamboo Airways, Pacific Airlines, and Vietnam Airlines to offer Pilot job opportunities.
The Rishworth Aviation pilot support team is made up of local personnel and pilot representatives, based in Vietnam. We also have a dedicated Auckland based recruitment team. You will be provided with excellent care while living and working in Ho Chi Minh City and elsewhere in Vietnam.
Rishworth Aviation has extensive knowledge and experience in the Vietnam market. This knowledge enables us to provide our pilots with the highest standard of support - both at the application and screening stages, and throughout your time on assignment with the airline.
​