35+
Years of Aviation Experience
100%
of Our Consultants are Aviation Experts
100+
Aviation Clients Supported
Cabin Crew Jobs
​We are actively working with airlines globally to recruit Cabin Crews. Please REGISTER with us and ensure your profile is up to date so we can contact you if any positions become available.
Cabin Crew Talent Pools
We invite you to apply to our Europe/Africa and Asia-Pacific Talent Pools to be notified when new Cabin Crew jobs become available. By letting us know that you are interested and available, we will be able to contact you when we resume recruitment on new Cabin Crew jobs.
Register for Europe / Africa Cabin Crew Talent Pool >>
Register for Asia Pacific Cabin Crew Talent Pool >>
​
Cabin Crew Testimonial​

"I am looking forward to continue this journey and see this airline grow. I thank Rishworth from the bottom of my heart for this opportunity and for looking out for me."
E. Eloff, Cabin Crew Instructor (A330neo), Uganda Airlines
​
Contact Us
Does your organization require executive staffing services? We are here to help.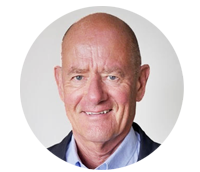 Torkel Waak (Rtd B744 Captain)
Sales Director
+46 707417068
torkel.waak@rishworthaviation.com
Connect with me on LinkedIn
Torkel has 40 years of airline experience working as a Line and Management Pilot with SAS, EVA Air, and Novair, and has been involved with Rishworth Aviation for over 20 years. His expertise includes developing bespoke staffing models for the likes of Norwegian Air and Finnair. Torkel's significant expertise means the Rishworth team is able to quickly understand and deliver to airline requirements.
Crew Jobs Market Outlook
Boeing has projected that an additional 886,000 Cabin Crew Members will be required by airlines between 2021-2040. This positive jobs outlook means that Cabin Crew will remain in demand as global air travel and global connectedness continue to grow.